Start with 20 minutes of typing

10 minutes on typing.com
10 minutes on Nitro Typing


Today's Lesson

On a piece of paper, write the factors that can influence a decision. In other-words, what things play a part in any decision one may make.

When you finish, then download and print the following:


---

Go to the second page (Slide 1-C)

On the same paper you just wrote on, take each of these definitions and put it in your own words.
NOTE: this does not mean to write it word for word. It means for you to read the definition and then put it in words that you understand.


Alternative Placements

This page is only for those in ISS who need special or additional information that is not found on the regular assignment page. It is also for those who have been absent a while.
Powered by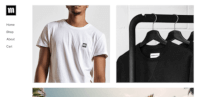 Create your own unique website with customizable templates.