Typing.com 5 minutes
Financial Football - 10 minutes

Today's Discussion:

Module 1 Discussion

If your pet has a medical condition and you think you may have some surprise vet bills in the next year.
How important is the liquidity of your funds in this example
If you want to buy a plane ticket to celebrate your grandparents' 50th wedding anniversary in Hawaii in five years?
What if you think interest rates will rise in the next year?
If you want to buy a new bicycle sometime in the next six months?
If you want to have some extra money for occasional trips to the mall?
Powered by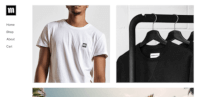 Create your own unique website with customizable templates.